What are Talisman Paintings?
Imagine an art piece imbued with your intentions, created specifically to support you in manifesting your next phase of life.
Imagine the colors and aesthetics of the painting are exactly to your liking.
Imagine that art piece hanging in a special spot in your home, where you see it every day and it reminds you of your purpose.
It is art piece you co-created through a unique process; an art piece specifically created for you with no other like it on the planet.
THAT is a Talisman Painting.
It is a sacred object imbued with your intentions co-created with the artist. Its purpose is to support you in becoming your biggest and best self in the most authentic way. It becomes a touchstone to remind you of who you are and what you are creating in life.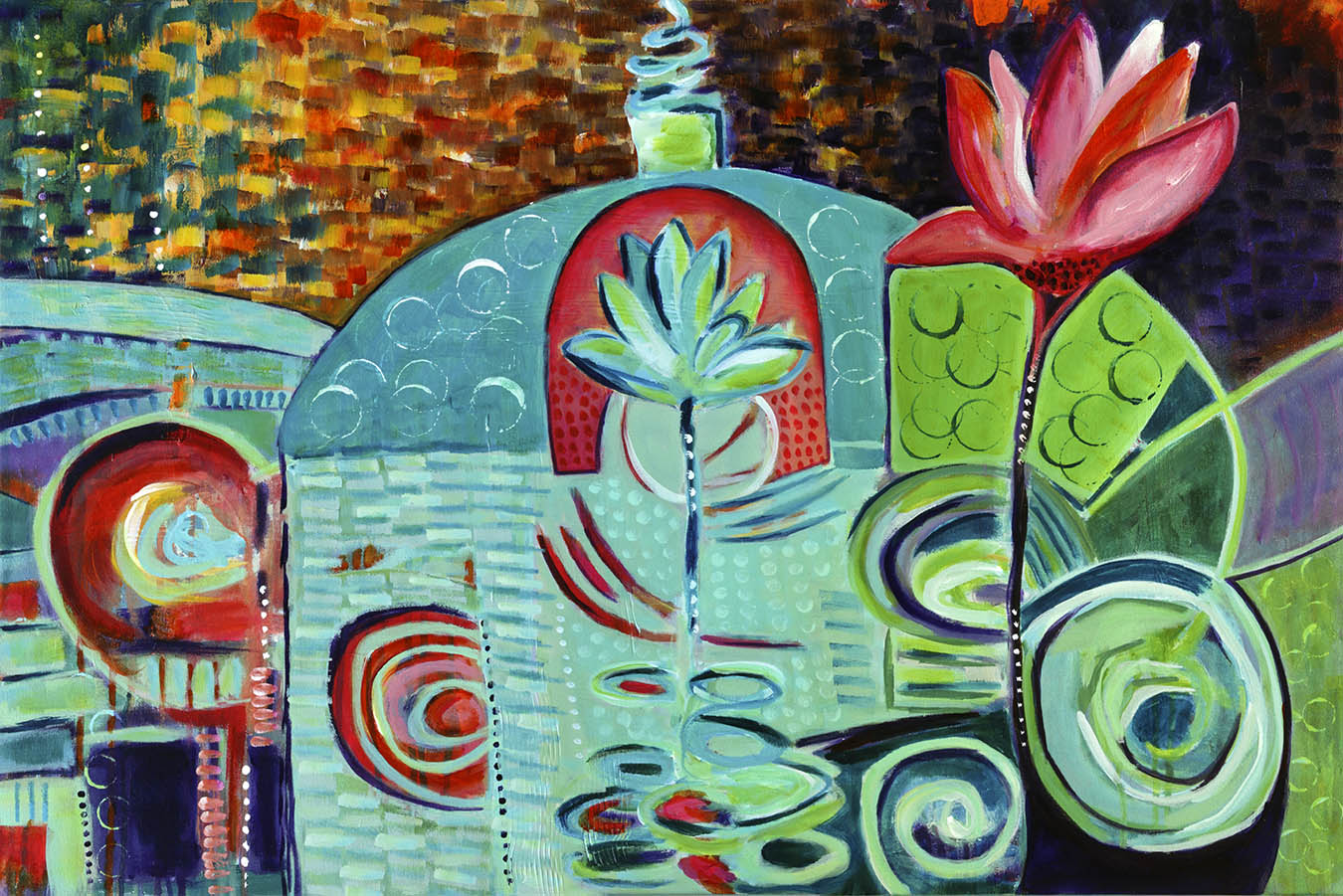 Are you ready for a Talisman Painting?
Are you in a powerful transition in your life?
Do you long to bring more meaning and purpose to life?
Are you ready to dive into the mystery of creativity?
Do you love art, sacred objects and inner travel?
If you said yes to these questions, then you are ripe to collaborate on a Talisman Painting and let the process work its magic.
Home is Where the Heart is, for Laura Ganyo 2016.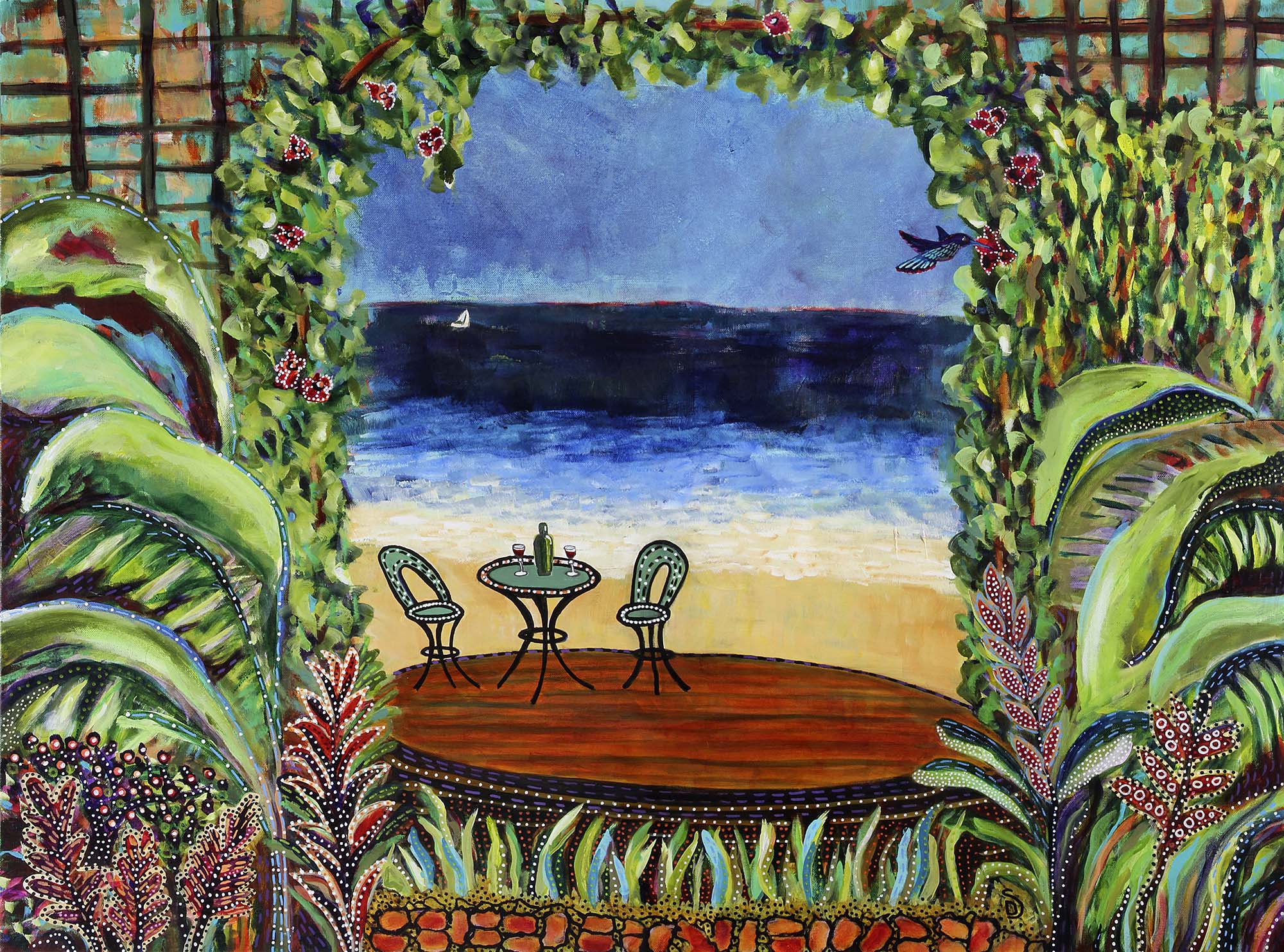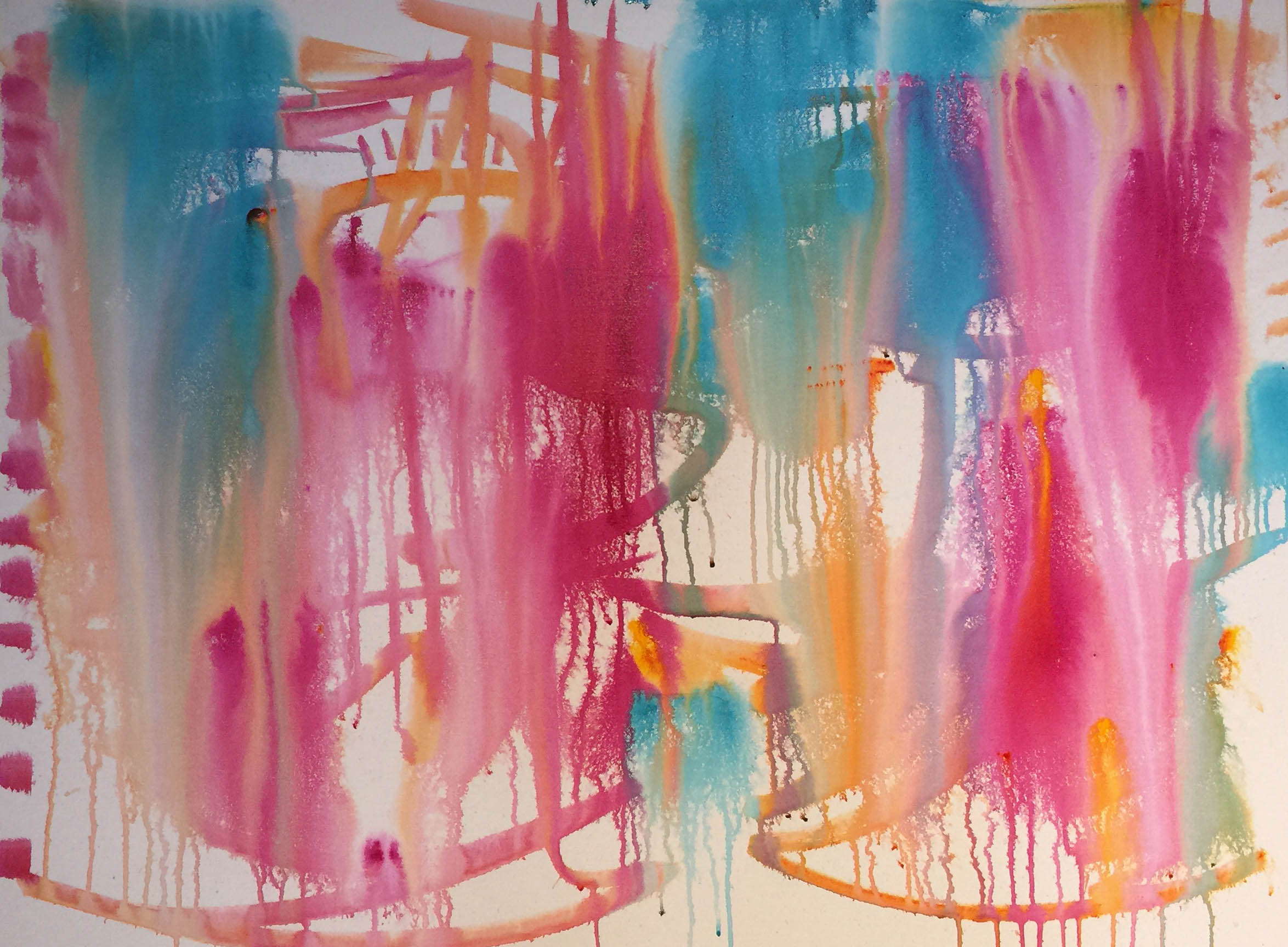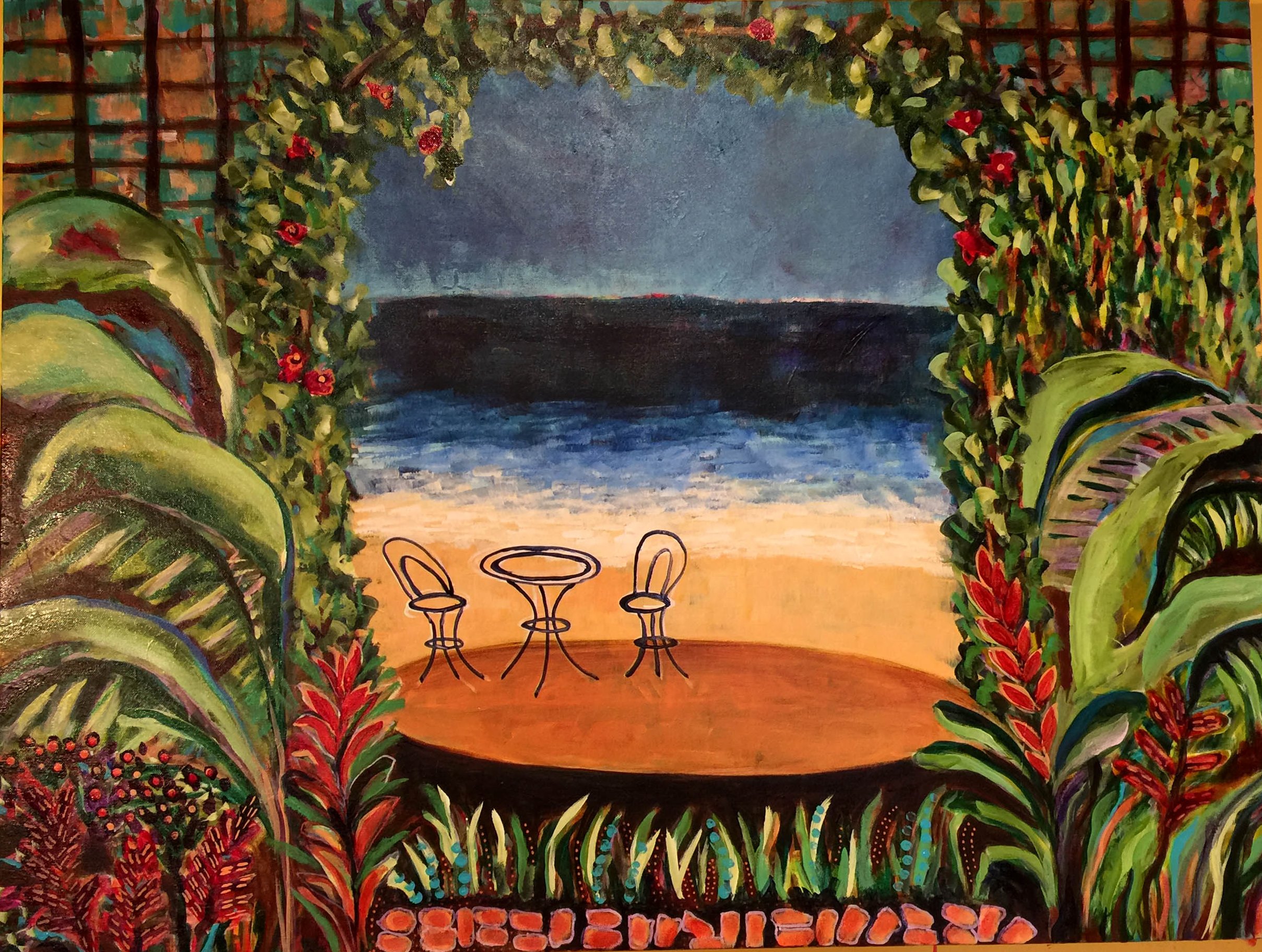 How does the process work?
After an initial conversation to see if we are a right match to play together, we schedule an interview – either in person or via Skype - so I can get a sense of you, the environment in which your painting will hang, your current life circumstances, and what intentions you want to put into your Talisman Painting. I learn about your home and the placement of the painting, your color palette, and symbols that speak to you. I ask a lot of questions to I can get a true sense of who you are, and what it is you hope to create, visually and energetically. I also ask you for the music you like to listen to, so that I can move to it as I paint, infusing your painting with more of your vibration. As I begin the painting process, I stay in close contact, showing various layers as we go.
At the end of the process you'll receive the completed painting along with a booklet which shows the multiple layers as it came to life. This can either be a PDF, printed or both. If desired, the painting will be scanned so you can have a digital copy.
Tree of Life for Erez Batat, 2016.
In this video Erez talks about the power and value of his Talisman Painting.
The Collaborative Creative Process
Intention: The first thing I do is to activate the canvas with your intentions. I start with a prayer for the whole process of creating this Talisman, and then I lay down the intentions on your canvas with paint, with my hands, and I speak your intentions.
Activate Canvas with first layers: Once your words of intention are on the canvas, I continue activating the canvas with your color palette, putting a very thin layer down over the words.
Form and Imagery: In the first few layers, I focus on creating texture, and bring in shapes, symbols and vibrations that are important to you. All the while I'm thinking about you, your words, your intentions and asking Spirit to guide me.
Music: During the interview process I ask you to make a list of current music that inspires and moves you. Before I start painting, I make a playlist of what you like to listen to and I paint to your music so that I move to the rhythms that move you. (So you can start compiling a list of music to send me!)
Time: The amount of time spent on a painting varies. I charge a flat fee so that you know the cost ahead of time. I like to allow the creative process time and space, so we will need enough time for your painting to percolate, simmer and come to fruition in its own timing. (Usually between 4-8 weeks depending on our schedules)
Photos of your painting & Booklet: I take photos along the way as your painting develops. Lets talk about whether you want to see those photos along the way or be surprised at the end and see the final Talisman Painting, and then see the photos of the process. At the end of the process, I gather the photos and put them into a booklet for you so you have something that shows the process of creating your unique piece of artwork.
Postcards of your painting: Before the painting is delivered to you, I have it professionally scanned. Then if you want postcards of your painting to send to friends or to use for your business, I can provide that service for you for a nominal extra fee.
Click on the images below to scroll through the images in Erez's Painting. These are bits of his layers.
Live life with intention! Let's get started today!
Contact me today to discuss your Talisman Painting!
Email me at diane@ibelove.com to set up a time for a chat.
Pricing & Size of Artwork:
Sizes of artworks are medium to large pieces. After our initial phone conversation, we will determine the size needed in your space and I will deliver a time estimate and a quote for your artwork, and then we'll set up the interview.